明州CAAM-Stanley Chong 奖助学金申请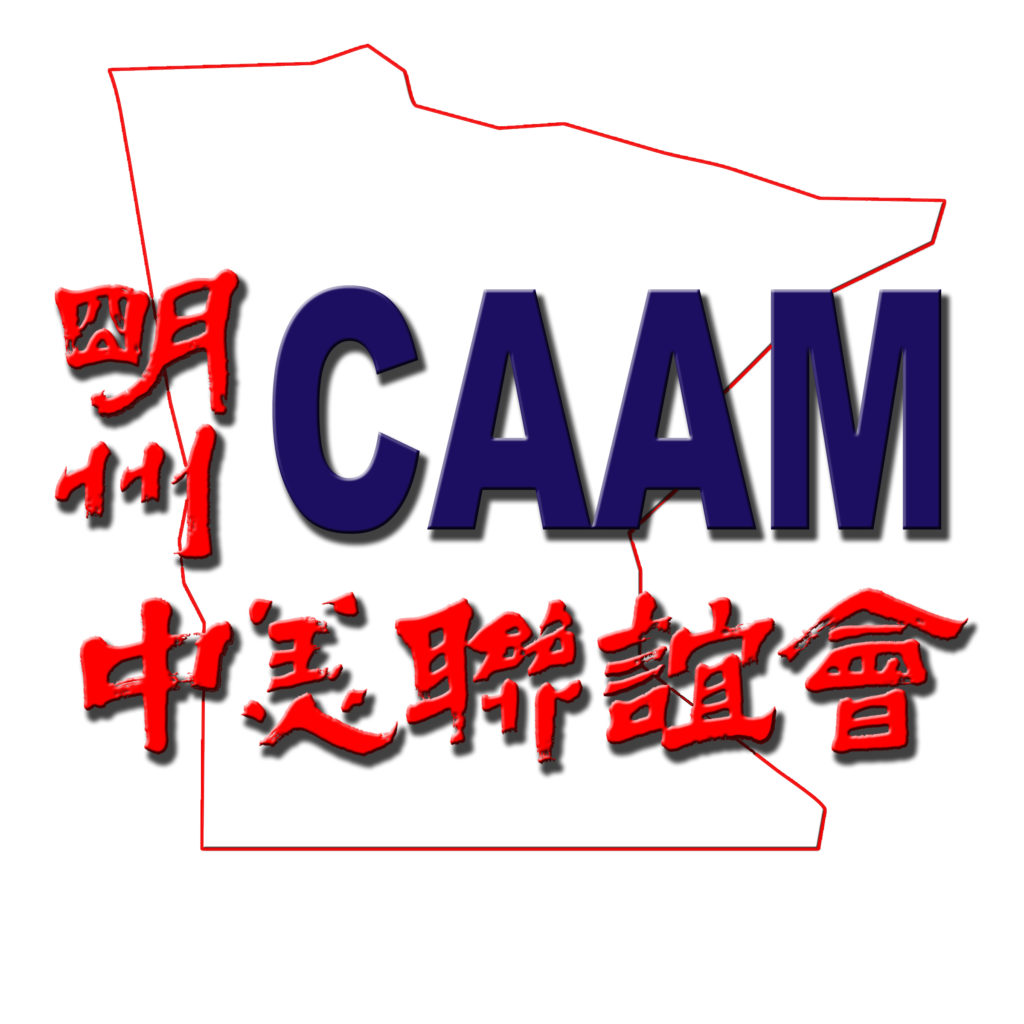 好消息: 一年一度的Minnesota中美联谊会(CAAM)Stanley Chong 奖助学金申请开始啦!明州在读的十二年级华裔学生(美国公民或永久居民)都可以申请,申请截止日期为 1/17/2019。 详细信息请参考明州中美联谊会网站(https://www.caam.org/scholarships/)。
CAAM-Stanley Chong Scholarship Applicants
Merit and need-based scholarships for individuals of Chinese descent for undergraduate college tuition.
Application Deadline for school year 2019-2020:November 17, 2019
Eligibility
An applicant must be:
1. of Chinese descent,
2. a resident of Minnesota and permanent resident of United States,
3. a senior in high school for the 2019-2020 year,
4. have not received this scholarship previously,
must have volunteered at least 12-hour in different CAAM events, or will commit to at least 12-hour volunteering work in different CAAM events in the following 12 months after being awarded with the scholarship,
5. agree and promote CAAM's mission,
6. for need-based applicants, must provide FAFSA or the latest 3 yr Federal Tax Return.
Evaluation Criteria
1. Applicants must meet all the eligibility requirements listed above.
2. Applicants will be evaluated on their academic records, including extra curriculums; leadership qualities; and community service, including both CAAM and other community service experiences.
3. Failure to maintain acceptable academic performance and exemplary behavior throughout the school year may result in the revocation of the scholarship.
Application Checklist
1. Application form must be completed with typing (handwriting is not acceptable).
2. Applicant needs to provide one Cover Letter, three letters of recommendation: at least one from a teacher of the current academic year and a mentor or advisor.
3. Applicant needs to provide the transcript of the last 12 months from the most recent school attended.
4. All of the above materials must be submitted by email or postmarked no later than November 17, 2019 for the 2019-2020 school year.
Note: Incomplete application will NOT be considered.
The application materials may be sent by email to:
Scholarship@caam.org (preferred)
Or submitted by mail to:
CAAM Scholarship Chinese American Association of Minnesota
P. O. Box 582584
Minneapolis, MN 55458-2584
Application Deadline:November 17, 2019
Scholarship recipients will be notified shortly after the application deadline the status of their application.
Scholarship Recipients are encouraged to attend CAAM's Recognition Dinner in December, 2019.
Recipients will provide CAAM with a one-page biography what goal or aspiration you hope to achieve with the help of the CAAM-Stanley Chong Scholarship. This biography will accompany the announcement during this year's Recognition Dinner and will be published on CAAM website and in local media.
Recipients will automatically become a member of CAAM with good standing after turning to 18 years old.
Scholarship Application Form can be downloaded at:
http://www.caam.org/wp-content/uploads/2018/11/scholarship-application.pdf
Scholarship Recipients in the School Year of 2018-2019:
SN Name
1 Summer Ahern
2 Preston P Chan
3 Jedidiah Chang
4 Lucas Chow
5 Jade Kim Diep-Ha
6 Katherine L Hardie
7 Anna M Kasper
8 Shi-Ning A Kong
9 Esther Kuah
10 Bridget Lai
11 Carlos Lares
12 John Lei
13 Paul W Liang
14 Ian C Lim
15 Li F Liu
16 Frank Lu
17 Lauren Moy
18 Paige Moy
19 Elizabeth Anne Lixing Pirjevec
20 Mingyue Tan
21 Buojing Wee
22 Austin Wu
23 Ethan F Wu
24 Michael Daiming Xia
25 Jeremy Yeung
26 Jonathan Yeung
27 Tianmao Yuan